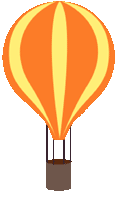 Environmental Education
Plymouth, MA
Welcome to Camp
Bournedale
For the past thirty years, Camp Bournedale has been hosting outdoor education experiences for elementary and middle schools.
Over twenty-five school districts from Massachusetts, New Hampshire and Rhode Island are presently participating in our framerwork friendly and hands-on learning program. It is my pleasure to introduce Camp Bournedale to you.
" I just wanted to write a quick note to say how great I think you guys are. My daughter came to camp this past week with Norfolk Public Schools and she had the most incredible time! She was one of the girls in the talent show that sang the song with all the hand motions. [She] had such a great time that she wanted to stay another week. she loved everything about the camp - the counselors, the classes, the dining hall, the cabins - she loved it all. I also had the opportunity to chaperone one night and I could see why she enjoyed it so much. I was particularly impressed with the people, from Mike (who is awesome) to the dining staff and the instructors. I also loved how the owner was present and engaged with the children. Thank you for offering such a wonderful experience. I have two more girls to come your way: one in 2 years and one in 5 - they can't wait for their turn! Thank you again! Sincerely, Julie"
(Norfolk, MA)
"I was a parent/chaperone for the entire week at Camp Bournedale...The [staff] at Bournedale were very knowlegeable, trained well for student interaction and very hospitable towards the students and chaperones alike...[The Bournedale staff] would clearly explain about a class before hand, teach the students a wide variety of information about the subject, and then let them explore and truly experience 'hands on' learning...I heard many of the students saying this was so much fun, and they wished they could stay longer. As I pulled into the driveway with my son, I asked him if he was happy to be home, and he said no, I wish I were back at camp! This will be a memory that will last a lifetime."
-Barbara K, New Hampshire
110 Valley Rd.
Plymouth, MA 02360
1-508-888-2634
110 Valley Rd.
Plymouth, MA 02360
1-508-888-7073