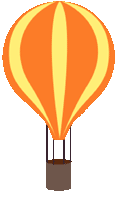 Environmental Education
Plymouth, MA
Coastal Ecology introduces students to a variety of ecosystems found at Ellisville Harbor State Park. Upland fields, salt marsh and a rocky beach are explored during this class. Students are introduced to the unique geological history of the area as well. The children experience first hand the sights, sounds and smells of these different habitats. A scavenger hunt on the beach gives students an opportunity to get up close with the plants and animals found in the intertidal area. The natural history of the area is a continuous theme woven into the discussion of all these ecosystems.
Adventure at Bournedale is a unique opportunity for students to practice cooperative skills with team building excercises and initiatives using our ropes course. Students will learn to face and overcome group and individual challenges and are given an opportunity to break out of their regular roles in their class and become leaders to their teammates. The fun and physical challenges, make adventure one of the most memorable experiences for students.
Class starts with team building excersizes where teammates will be forced to utilize abilities of problem solving and communication before moving on to our ropes course, which includes several rope bridges and team initiatives, as well as a few individual elements, like the fidget ladder, that are fast favorites of the students.
Trust falls and elements of the ropes course require students to earn each other's trust through spotting techniques. The course also introduces students to basic moutaineering skills and techniques when traversing the various rope bridges available on site.

This unique hands-on excursion will offer students the rare opportunity to see how lobsters are harvested from their natural environment. This cruise encourages passengers to roll up their sleeves to help haul in lobster traps. As they closely observe the lobsters and various species of marine life that live in harbor, they will gain a new perspective and understanding of the many creatures that live in the ocean and particularly in the protected waters of Plymouth Harbor.
The Marine Lab course consists of two distinct segments. The first segment is a class that focuses on environmental concepts such as biomagnification. We also examine various phyla of marine creatures and the roles they play relative to human concerns. Live animals, as well as shells and exoskeletons are used in "hands-on" student centered activities.
The second segment is our shark dissection. The anatomy and physiology of the shark is explored with each student encouraged to participate in the actual dissection of the spiny dogfish. Prior to the dissection, students are prepped by the instructor and given a general introduction to the shark group, as a whole. This serves well as a comparative anatomy study of vertebrates, discussing the sharks and themselves.
I'm a paragraph. Click here to add your own text and edit me. It's easy. Just click "Edit Text" or double click me and you can start adding your own content and make changes to the font.

This uniquely animated program will explore the Native American from a contemporary as well as a historic perspective. It will pay tribute to the ingenuity and creativity of a people well adapted to living totally as integral parts of their natural environment. This program promises to be hands on as the students have the opportunity to be creative in making two projects, a beaded necklace and a traditional native toy. The students will also be on their feet and using their voices as traditional songs and dances are introduced. The program is instructed by Mr. George Estes, who is a member of the Dighton Intertribal Indian Council, drum keeper for the Wolf Tail Singers, and a retired science teacher.
Newly added, the geocaching class allows students to use maps, compasses and GPS technology to complete a treasure hunt. The class engages campers using both new and traditional technologies while using math and comprehension skills to complete an objective. It also introduces students to geocaching as a hobby.
Our location on Great Herring Pond, allows us to offer students a opportunity to study the ecosystem of a freshwater environment, in contrast to our coastal ecology trip. While also introducing students to elements of chemistry and measurements, students will engage in thought provoking conversations about how all these factors can affect the life supported by our fresh water ponds, streams and lakes. The impact of environmental stressors, such as pollution and errosion on the world around us comes into direct question as the students set out to discover just what the data they collect means. All this, and the opportunity to search for and identify often overlooked lifeforms make the class a wonderful addition to the programming here at Bournedale.
The canal class at Camp Bournedale will take the students on an educational adventure around the upper Cape Cod region. They will learn about the history, construction and the economic advantages of the Cape Cod Canal, the world's widest sea-level canal. They will travel to the Sandwich State Fish Hatchery where they will witness the states program to maintain the population of trout in our public waters. They will also visit the Pairpoint Glass Company, the nations oldest glass manufacturer and watch in amazement as glassmakers turn molten glass into beautiful pieces of art. This fast paced class will be a favorite of students and teachers alike.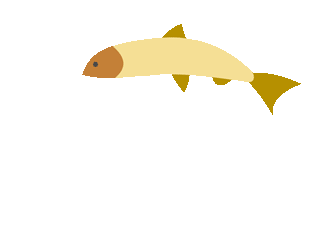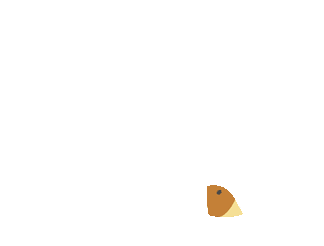 After a full day of academic activities Bournedale offers the students a series of fun and interactive evening programs. Our traditional line-up of programming includes karaoke, line dancing, a Bournedale quiz game, a campfire and a last night celebration with a magic show and a 'make your own sundae' party!