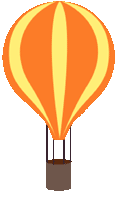 Environmental Education
Plymouth, MA
Excellence in Environmental Education
Camp Bournedale is located in the Cedarville section of historic Plymouth, Massachusetts and is situated on beautiful Great Herring Pond. We provide a five-day academic program where the students benefit from a broad range of classes focusing on envrionmental and the natural sciences. Courses include Marine Biology, Pond Biology, Lobstering, Native Cultures, Rocketry, Engineering/Technology and Adventure programs. Our convenient location allows the opportunity to access programs throughout Plymouth and the Cape Cod Canal region.
Our facility is completely winterized which allows programs to run throughout the school year. The food service at Bournedale provides three well-balanced family style meals, plus an evening snack. Recreational facilities include lighted basketball and tennis courts, lighted softball and soccer fields and a street hockey rink. Our two indoor gymnasiums, recreation hall and fishing dock provide additional opportunities.
The links above will provide more information pertaining to the Camp Bournedale program. If you would be interesting in providing your school with an integrated academic and social experience Camp Bournedale is the ideal location. Please contact us if you have any questions, or to receive a brochure and DVD mailing.
Arnie Gerson
Camp Director/Owner
Pat Hanrahan
Education Director
Darin Fabrizio
Assistant Director
110 Valley Road
Plymouth, MA 02360
1-508-888-7073